Mrs. Bowen has a degree in secondary education but has found over the years that her favorite age range is 5th through 8th grade.   Mrs. Bowen spent many years at home raising her daughters but has a lot of experience in the classroom with students.  Not only does she have classroom experience in the middle school range, but she also has held many volunteer positions with children including Children's Program Teacher, Asst. Direct and Director with Community Bible Study since 2004.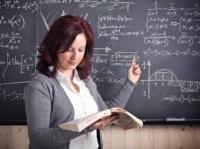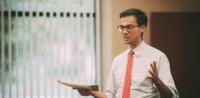 Denise Barisano
Trish Bowen
Kristin Brown
Denise graduated from The College of Charleston with a B.S. in Mathematics and worked in healthcare management and banking while accompanying her Army husband, Gregg, around the United States and Germany. Denise and Gregg have two daughters, Kathryn and Natalie, and a son-in-law, Josh.  Denise homeschooled for 8 years and both girls have now graduated from James Madison University. Denise has been blessed to be a part of the CCA staff for the past 10 years and she thoroughly enjoys teaching and getting to know each student.
Mrs. Bowen has a degree in Secondary Education from Grove City College in Pennsylvania.  But she has found over the years that her favorite age range is 5th through 8th grade.   Mrs. Bowen spent many years at home raising her daughters but has a lot of experience in the classroom with students.  Not only does she have classroom experience in the middle school range, but she also has held many volunteer positions with children including Children's Program Teacher, Asst. Direct and Director with Community Bible Study since 2004.
Kristin has a Bachelor of Science in Education with an emphasis in Exercise Physiology from Va Tech.  After graduating, but before getting married and starting her family, she worked in Tucson, AZ and Winston-Salem, NC as a wellness coordinator and instructor and spent one summer as a program directorat a camp in Connecticutfor children with special needs.  When she moved to Richmond In 2005, she began staying at home to focus on her family. She participated as a teacher at a homeschool preschool co-op before beginning to homeschool 9 years ago.  She believes that learning can be fun and enjoys helping others learn something new!
Kristin and her husband have 2 girls ages 16 and 13.  They all spend most of their free time  at the softball fields!

Andrew Dunks
Tracy Francis
Mary Bergman
Andrew Dunks has had more than 20 years of fencing experience, and won many tournaments as a high school and collegiate fencer.  He has been studying classical rapier fencing for almost a decade.  Rev. Dunks currently serves as pastor to a small congregation in Richmond.  He previously served as chaplain and teacher at several private Christian high schools, where he taught Biblical Studies, Philosophy, Ethics, and The Works of C.S. Lewis during the class day, and coached fencing after school.  He is married with two grown children, and needs to keep fencing so he won't get fat.​
Tracy graduated in three years from Barton College with a degree in Mathematics and a concentration in Education.  She taught high school math for three years in Hanover County before starting a family.  Tracy home educated her own children for seventeen years.  Her daughter is a 2014 Liberty University graduate and was married in Spring 2016.  Her son attends Eastern Nazarene College in Boston, MA to play baseball and is graduating May 2019.  She also now has a grandson that she adores.   Tracy has been with the academy from the beginning and enjoys being able to follow both of her passions:  teaching math in the classroom and being deeply involved in the lives of her husband and  "children" and will soon become a grandmother! Tracy also works with  Ms. Williamson as one of the directors of CCA. 

Mary holds a  BA in English from the University of North Carolina at Chapel Hill.   She married her husband Brad in 1992 and began life as a wife of a US Marine.  They lived in North Carolina, Hawaii, Louisiana and South Carolina before settling in Richmond.  During these military years, She was privileged to teach and mentor children from a variety of backgrounds and in a variety of environments. She and Brad have three children, ages 19, 15 and 11 whom they have home schooled for many years. One of her greatest joys is working with children and young adults, teaching, encouraging and cheering them on to the life God has for them.   
Abigail Grove
Holly Hood
Lucy Gregory
Abigail Pegram Grove holds an Associate Degree in Early Childhood Education, but for 14 years, she has offered middle and high school classes throughout the Richmond homeschool community in writing, grammar, literature, and history. Her heartfelt desire is to offer academic instruction to supplement home education and to aid students in the development of an organized, engaging writing style. Abigail lives with her husband and son in Chesterfield where they enjoy Star Wars marathons and late night discussions about Harry Potter, faith, parenting, and basketball.
​
​.
Holly Hood graduated with a Bachelor of Science degree in Elementary Education with a minor in Biblical studies. She taught for six years before coming home to raise and teach her own three children. She has been a homeschooling mom for the past thirteen years  and has been the director of a homeschool program for the past eight. She loves teaching children and is looking forward to teaching your child.
Lucy was born in Venezuela, South America.  Spanish is my native language. The Lord brought me to this beautiful country at the young age of sixteen, where I attended Lakewood Sr. High School, and graduated in 1999. Since I was a young girl in Venezuela, I've had a passion to learn the English language and was intrigued by the american culture. I've been married to my American husband, Chris who I met in St. Petersburg, FL,  twenty  years ago. Currently, we have been married for eighteen years, we have three beautiful daughters that We've homeschooled since 2013...what a blessing! Our daughters are also bilingual, which we believe could potentially open more opportunities for their future endeavors. This is my second year teaching Spanish at CCA and I absolutely LOVE teaching a wide variety of grades and ages. More importantly, I love to serve the Lord by coming alongside CCA families interested in obtaining the required foreign language credit, and becoming familiar with the Spanish language and culture.    
​.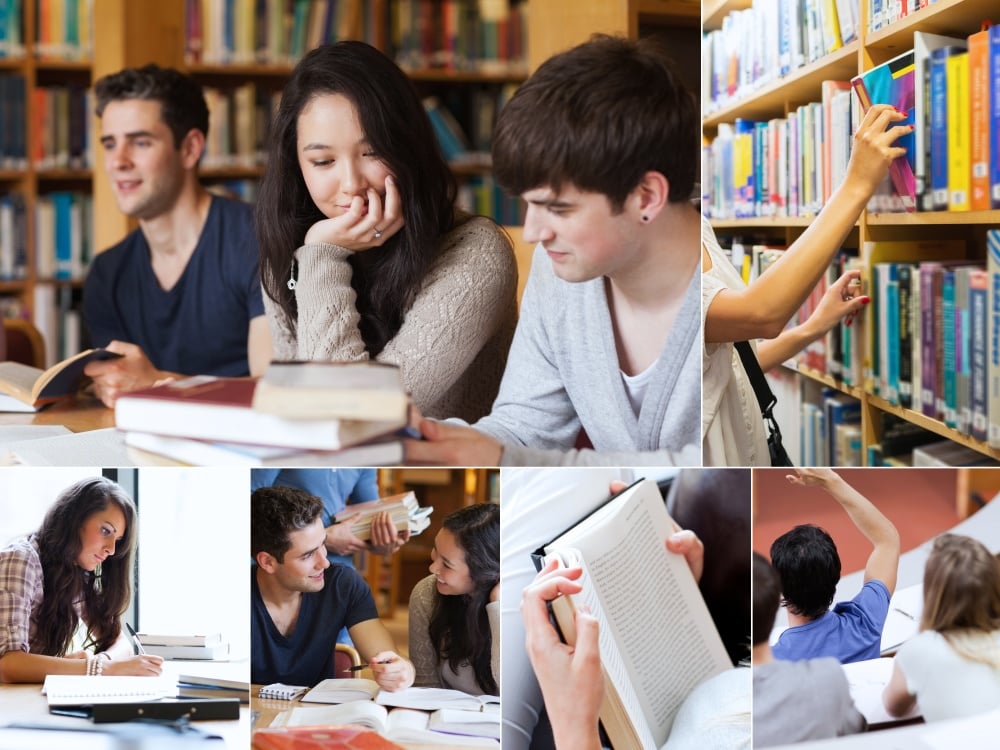 Mary Johnson
Katie Learned
Jeannette Gratz
Instructional art teacher, Mary Johnson, has created a thriving business in which her experience as a master teacher, her vibrant personality, and her eye for method and detail make her an asset to aspiring artists at all levels.
Mary's goal is to teach the fundamental techniques necessary for each participant to discover their unique style. Mary provides a friendly environment helping, encouraging and challenging each student to reach his or her individual artistic potential. As her students grow in skill and confidence, she teaches the increasingly subtle techniques used by great artists.
Mary offers a multimedia art experience! From painting and drawing to collaging and 3D projects, students of all ages and ability levels are welcome. Her own considerable skill and recognized contribution to the artistic community of the greater Richmond area make her the perfect choice for your needs. Mary does not disappoint; Mary inspires.
Formerly homeschooled, Katie holds a Bachelor degree in Mathematics and has a passion for the subject. Katie has been teaching and tutoring homeschool students in the Richmond area for upwards of five years. She enjoys gardening, reads an absurd number of math-related books, and during breaks finds herself inexorably drawn to Khan Academy's upper level math videos and/or bios of famous mathematicians from days past. (Archimedes anyone?)

Jeannette Gratz is the mother of 21 year old Deaf twins. When she first learned her twins were Deaf, she began taking Sign language classes at a college, but soon learned that immersing herself in the Deaf World was the best way to learn their culture and their language. She has taught many sign language classes throughout the years for high schools, churches, and programs for parents and advocates of Deaf children. Jeannette is surrounded by American Sign Language in her home life, professional life, and even in her ministry as the Deaf Ministry pastor at Southside Nazarene Church. She is a firm believer that American Sign Language makes the world a better place, and is a huge advocate for bringing Deaf Culture into all areas of life: school, work, church, etc.

Juliana Moore
Joy Moody
Brooke Miller
Juliana Moore earned both her Bachelor of Arts in German and Master of Teaching degrees from Virginia Commonwealth University in 1999. While at VCU in her senior year, she was awarded the Excellence in German award for highest academic achievement. Prior to making the decision to stay home and raise her own children, Juliana taught German levels 1 through 5 here in Chesterfield County at both Monacan High School and Midlothian Middle School. After taking a break from teaching, she is excited and looking forward to being back in the classroom and teaching a subject she enjoys so much.  Juliana is married with two children ages 12 and 16, both of whom are homeschooled and have also attended CCA since kindergarten.  In her spare time, she enjoys traveling, reading, cooking, music, and other creative projects. She and her family are active members of her local church, where she co-leads a weekly women's Bible study.
Brooke has a B.S in Psychology and a M.A in Teaching from Liberty University. She came out of college stepping into the world of social work, however she found her passion was in teaching. Brooke taught for six years in public education, most of those years teaching 6th and 8th grade English. Soon after the birth of my first child, she left the public school environment to stay at home with her daughter. Then, a year and a half later her son was born. For the last three years, she worked part-time, having the privilege of helping oversee and lead programs for Grace Home Ministries. However, the need to be more available to her family and her husband, as he walks into a new role as a pastor, is leading her to end that season and begin a new one. Her days are filled with caring for her two littles, serving at church, investing time in the community with Grace Home Ministries, and playing soccer in her free time. She has also recently found joy as an ESL tutor for students in China with VIPKID.  She is really excited to continue in her love for teaching and have the opportunity to teach in the homeschool environment
Sarah Oden
Anna Rogness
Michele Nester
Sarah graduated from Olivet Nazarene University with a B.S. in Elementary Education with an endorsement in Language Arts and History for grades K-8.  Prior to having children, she taught 6-8 grade Remedial Reading and Writing in Chesterfield County Public Schools along with tutoring through the county's Homebound Education Program.  She also was a tutor for Sylvan Learning Centers.  Sarah enjoys connecting with each of her students and helping them attain their personal best.  A native of Chesterfield, she is married to her best friend, Travis.  They have been homeschooling their six children from the beginning.

Anna holds a bachelor's degree in Mathematics Education and a Music Minor from Virginia Polytechnic Institute and State University (Virginia Tech). She has been employed by JTCC as a math instructor over the past five years.  Concurrently, Anna teaches High School math courses to home schooled students and tutors on the side.  She has been involved in this capacity for over 20 years while raising and homeschooling her own four children.  Anna started out the first four years of her career teaching in the public school system of Chesterfield County, Virginia.  Anna also enjoys participating in activities at her local church, leading the middle and high school youth ministries with her husband, playing saxophone on the worship team and spending her summers in Bolivia at an orphanage that is dear to her heart.  Some of her other hobbies include sailing, hiking, scrapbooking, and snuggling her puppy.


Michele has a B.A. in Psychology, minor in French Language and Literature, a Masters in Teaching and an Associates in Registered Nursing.  Michele is a Chesterfield native who attended the University of Virginia for her Bachelor's and Master's degrees and then J.Sergeant Reynold Community College for her Associate's degree.  Michele's love is to teach and encourage others to investigate and explore new concepts.  She has taught 13 years in the public school system as well as been a tutor over many years in a variety of subjects.  Michele holds a current teaching license from the Virginia Department of Education.  She is active in her church through the women's Bible study and children's church.  When relaxing, you can most likely find Michele watching a good mystery on TV or playing with her adorable nephew. 
Tanya Williamson
Jerry Varner
Peyton Roth
A graduate of Nyack College (Nyack, NY) with a bachelors degree in Bible and Student Ministry, Jerry has been in full time student ministry for over 22 years now. He has spoken to students all over the country about what it means to love Jesus, be His Church, and love His Word. He has been with CCA for several years, with an approach to teaching that is fun, conversational, and thought provoking. Students who go through Jerry's classes has said they feel better equipped for life after high school as they live out their faith in Christ. Jerry is a dad to four and a husband to one.

Tanya homeschooled 3 children for 7 years and has successfully sent one homeschooled child to college on a full academic scholarship.  Prior to homeschooling, Tanya taught at Heritage Christian Academy where she developed, implemented, and taught a program for gifted students.  Also at HCA, Tanya taught the 3rd grade.  Her education includes degrees in English Literature from Christopher Newport University, Early Childhood Development from JTCC, and History from Mary Baldwin College.  Since entering the homeschool arena, Tanya has worked to become well-versed in homeschool curriculum and appropriate benchmarks for students.  While history has been her main teaching endeavor at CCA, this year she has returned to  a former love of medicine/nutrition and returned to school herself.  Tanya is currently a licensed Nutritional Therapy Practioner.   In addition to teaching, Tanya enjoys working with Ms. Francis directing CCA and fulfilling all the various administrative duties.  

Peyton is currently a student at John Tyler Community College studying Elementary Education. She has always had a desire to work with children and has wanted to become a teacher since she was in middle school. Beginning in seventh grade, she was homeschooled with two of her brothers through CCA. Peyton graduated high school a semester early in December 2018. She has a passion for missions work and has been on mission trips to the Dominican Republic and Bolivia to work with kids. Peyton also has been a part of theatre for 7 years and has enjoyed every minute of it. This is her first year teaching at CCA and is so excited for this opportunity to work with the students! 

Stephanie York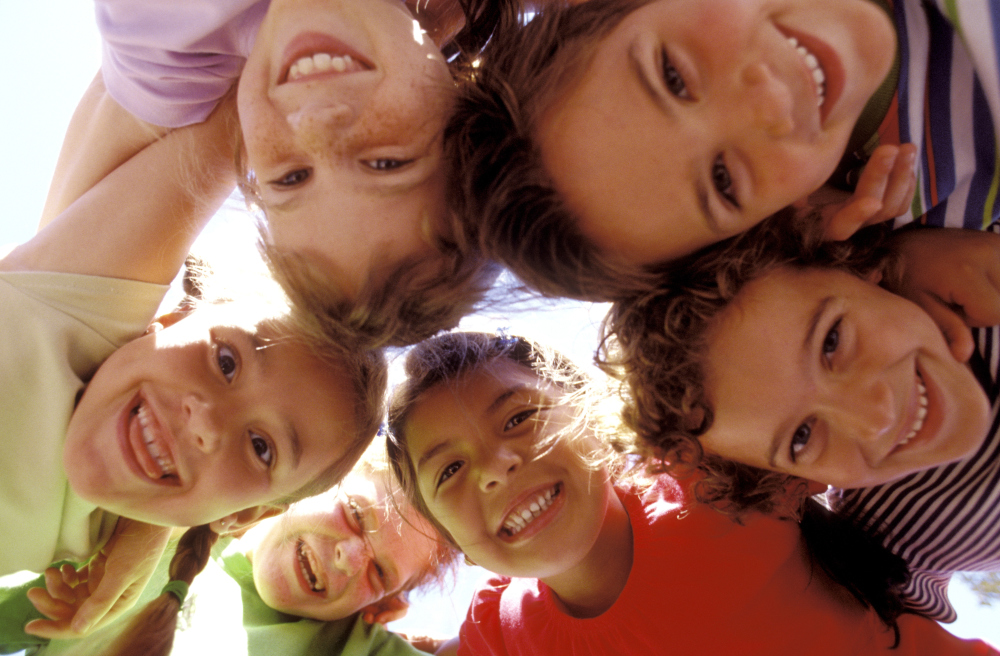 Stephanie is a graduate of VCU with degrees in Education and Psychology.  
Prior to having children she was an elementary teacher in Chesterfield County.  
She also has experience directing a Christian preschool and implemented 
a private Kindergarten program.  Stephanie is the mother of three boys that she homeschooled for seven years.