Dalton Harris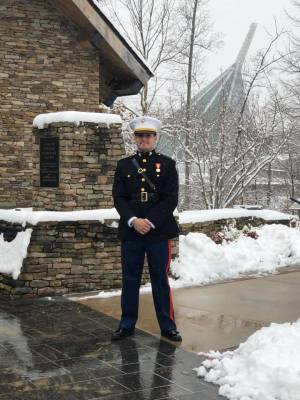 Former CCA student, Dalton Harris graduated high school in 2014 & headed to Liberty University to pursue a major in History & aviation.  Having played ice hockey his entire life he continued to play for LU until his junior year. In 2016 his interest were taken to a new level after meeting an Officer recruiter for the United States Marine Corps (USMC).   Dalton had always planned to be a Marine, and so began his pursuit in becoming an officer in the USMC.  Most weekends were spent in Richmond for poolee training while maintaining high standards of requirements academically & physically required to be accepted as an Officer candidate.   After being accepted as a candidate he attended Officer Candidate School (OCS) in Quantico the summer of his Senior year at LU.  He graduated LU Fall 2018 & commissioned as a Second Lieutenant Officer January 2019.  Dalton completed the rigorous training at The Basic School (TBS) in Quantico summer of 2019.  Upon graduating TBS in November 2019 he began his career as an Aviator in the Marine Corps.
"All men who have turned out worth anything have had the chief hand in their own education."
― Sir Walter Scott
Dr. Hayley Williamson-Dove
"Genius is an exceedingly common human quality, probably natural to most of us."
― John Taylor Gatto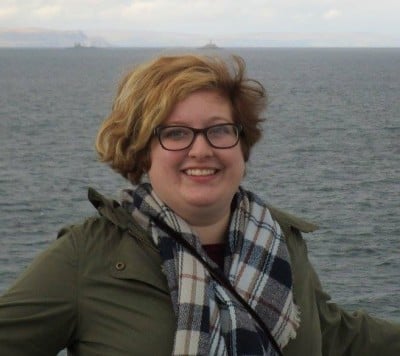 Hayley graduated from CCA in 2009 and attended Randolph Macon College.  At RMC you excelled on the Debate Team, winning numerous awards,  and graduated with a double major.  She remained a debate tournament judge until moving to Europe. During her time in college, she acquired two apprenticeships with NASA.  After completing her undergrad, Hayley was accepted as a Jefferson Fellow at the University of Virginia.  While attending UVA, Hayley married Alex Dove, a former CCA elementary science teacher. In 2019, Hayley completed her doctorate in Engineering Physics at the young age of 26!  She is currently working in Kiruna, Sweden as a Postdoctoral Scholar at the Swedish Space Institute. 
"The ones who are crazy enough to think they can change the world, are the ones that do."
-- Anonymous
Jacob Siner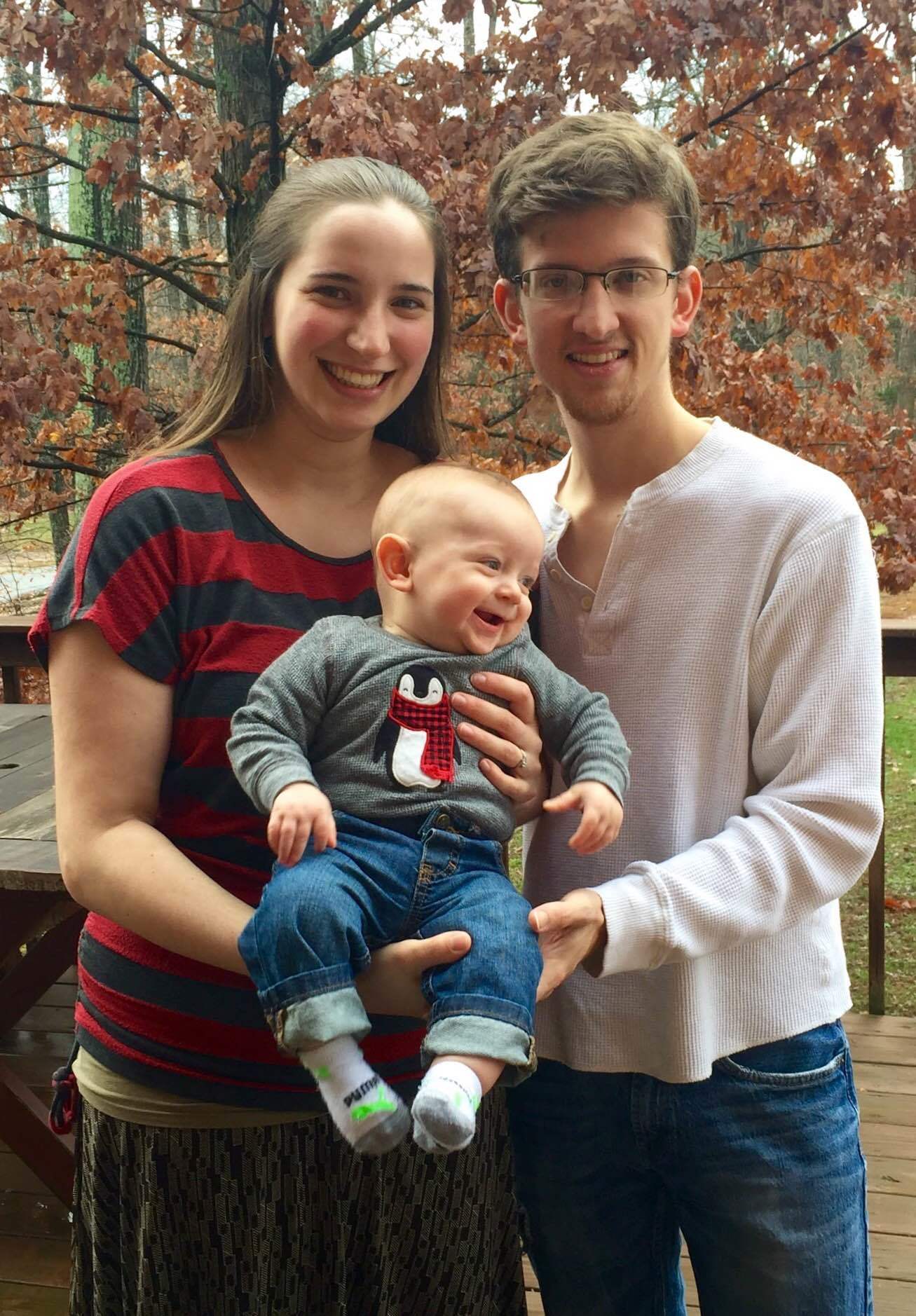 After graduating, I attended Liberty University and decided to study graphic design. While a student there I earned national level gold honors with the American Advertising Federation, was voted liberty's graphic designer of the year by the faculty, and most importantly met my wonderful wife, Carolyn. Shortly after school, I got a job with Virginia Candle Company in Forest VA where I am now the New Media and Creative Marketing Specialist as well as product Photographer. I owe so much of my career path to CCA's photography & yearbook classes where I found a love for photography and print design.  Carolyn and I recently bought a home here and welcomed our first son Timothy into the world. The Lord has blessed richly and there's no doubt we desire a strong, Christian, home based education for him just like we both had.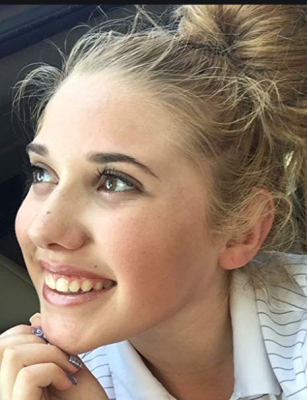 Gwen Foddrell
Former CCA student, Gwen Foddrell has quite a success story!  Gwen began playing golf at a young age and under the tutelage of Schuller, a former State Open Champ who is now the PGA pro at Stonehenge Country Club, Gwen has been playing and winning tournaments across the Mid-Atlantic. In an effort to improve her grade in English, Gwen's parents encouraged her to start writing about her personal experiences. Golf had just entered prominently into her life so that's what found it's way into her writing. The result is the Golf Diaries, a first-person narrative of Gwen's experiences in and around the game. It's something of a cross between Diary Of A Wimpy Kid and the Dork Diaries. If you've never heard of either, chances are your kids have, and that's the intended audience for the Golf Diaries. After graduating in 2019, Gwen is now pursuing her college education. 
"The level of our success is limited only by our imagination and no act of kindness, however small, is ever wasted." – Aesop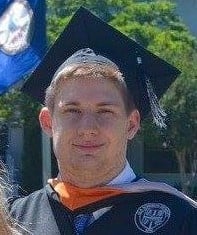 Ben Williamson
"There are no secrets to success. It is the result of preparation, hard work, and learning from failure." – Colin Powell 
Former CCA student, Ben Williamson graduated in 2012. The following fall, Ben attended Randolph College in Lynchburg to play varsity soccer.  After two years, Ben transferred to Old Dominion University where he graduated with a degree in Civil Engineering.  Ben went right to work in NOVA, working in highway development and construction. Wanting to move closer to home, Ben transferred to Allen Meyers, a Richmond company, where he oversees site development and major highway projects.  He is on his way to becoming a PE  in the next couple of years.  Soon, Ben will marry the love of his life (one of our CCA Teachers!) at Zion National Park in Utah.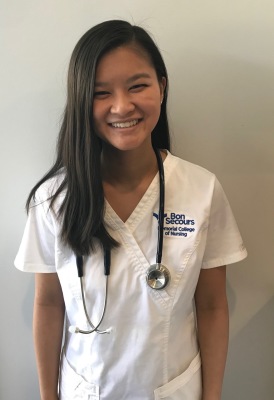 Isabel Bracco
"The ultimate goal of the educational system is to shift to the individual the burden of pursing his own education."
― John W. Gardner
Isabel is currently in her senior year at Bon Secours Memorial College of Nursing. She will earn her BSN in December 2020. She is employed as a tech at St. Francis Hospital.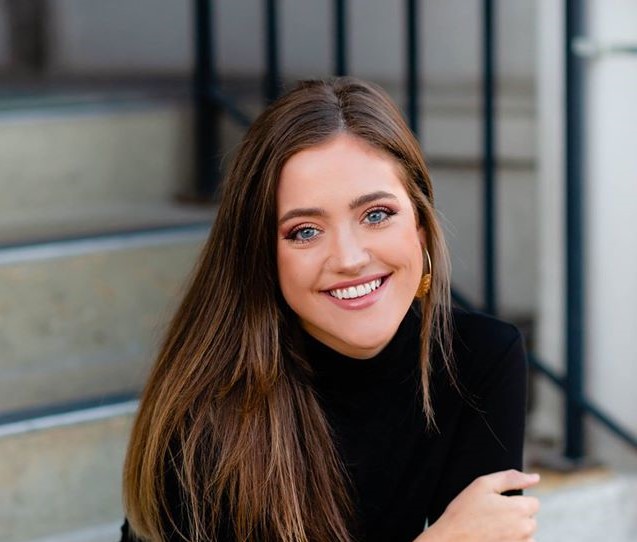 Hannah Voiles
"Define success on your own terms, achieve it by your own rules, and build a life you're proud to live." Anne Sweeny
Hannah is a former CCA student who took photography from teacher Cheryl Joyce.  Hannah was a genius with the camera and after completing high school, she has become a very sought after wedding and portrait photographer based in Richmond, Virginia. Storytelling through the art of photography is one of her greatest passions in life and encompasses every piece of who she is.  Her work is stunning and you should definitely check out her website: https://hannahvoiles.com/#/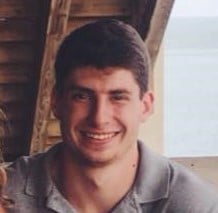 "As you grow older, you will discover that you have two hands, one for helping yourself, the other for helping others." Audrey Hepburn
Jacob Williamson
Jacob attended CCA for many years and graduated in 2016.  After high school, Jacob attended John Tyler Community College and Tidewater Community College where he graduated as a Paramedic.  He is currently employed by Dinwiddie County Fire and EMS and received Paramedic of the year in 2019.  In the spring of 2020, Jacob will be joining the US Air Force and he and his lovely wife will be leaving the area to serve his country. 
Sarah Curtis
Sarah attended CCA until she graduated.  She went on to receive her bachelor's from Radford University and masters from Longwood University both in Communication Sciences and Disorders to become a speech-language pathologist (SLP). She got married in July of 2016 right after graduation.She worked in the public school system for two years, then switched to private practice, which is what she still does now., working with children ages 1-18 years old. She and her husband recently built a house in Richmond, VA in May of 2019 and had a baby girl, Aria, in August of 2019!   From Sarah:  CCA was a wonderful experience! I loved the small classes and how caring and patient all of the teachers were. I learned so much there and made good friendships. It was nice to attend a school with other people who shared my beliefs and values. I also believe that CCA prepared me VERY well for college. The students were given more responsibility and required to complete work independently as well as in the class. This helped me develop good organization skills and self-motivation, which greatly helped me succeed in college.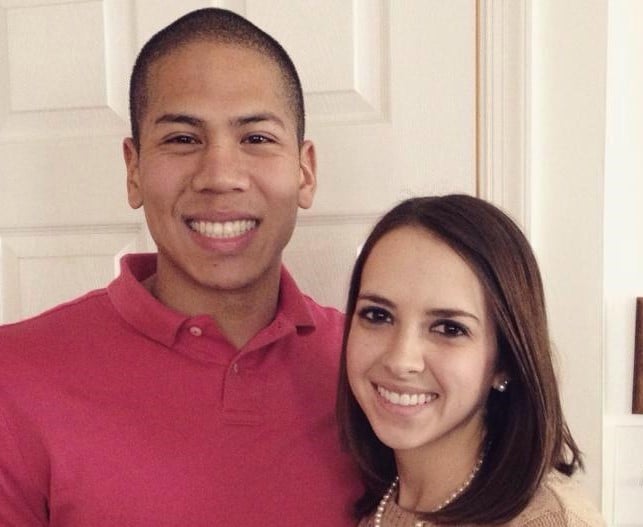 "If this is something that you really want to do, if you believe in it…simply keep forging forward because success will come." Cassandra Sanford